Singapore, Singapore, Jul 24 2023 (GLOBE NEWSWIRE) -- ATPBot has launched one of the simplest auto trading bots on the market. With its user-friendly interface and streamlined functionality, the bot offers a hassle-free experience for both novice and experienced traders.
ATPBot focuses on the development of quantitative trading strategies and services. It uses artificial intelligence to develop and implement quantitative trading strategies for users. ATPBot aims to provide cryptocurrency investors with efficient and stable trading strategies.
Key features of ATPBot include predefined settings and extensive historical backtesting. The system has been rigorously tested over a period of one to three years, providing users with a range of proven strategy options. This removes the need for traders to manually configure settings and perform their own backtesting.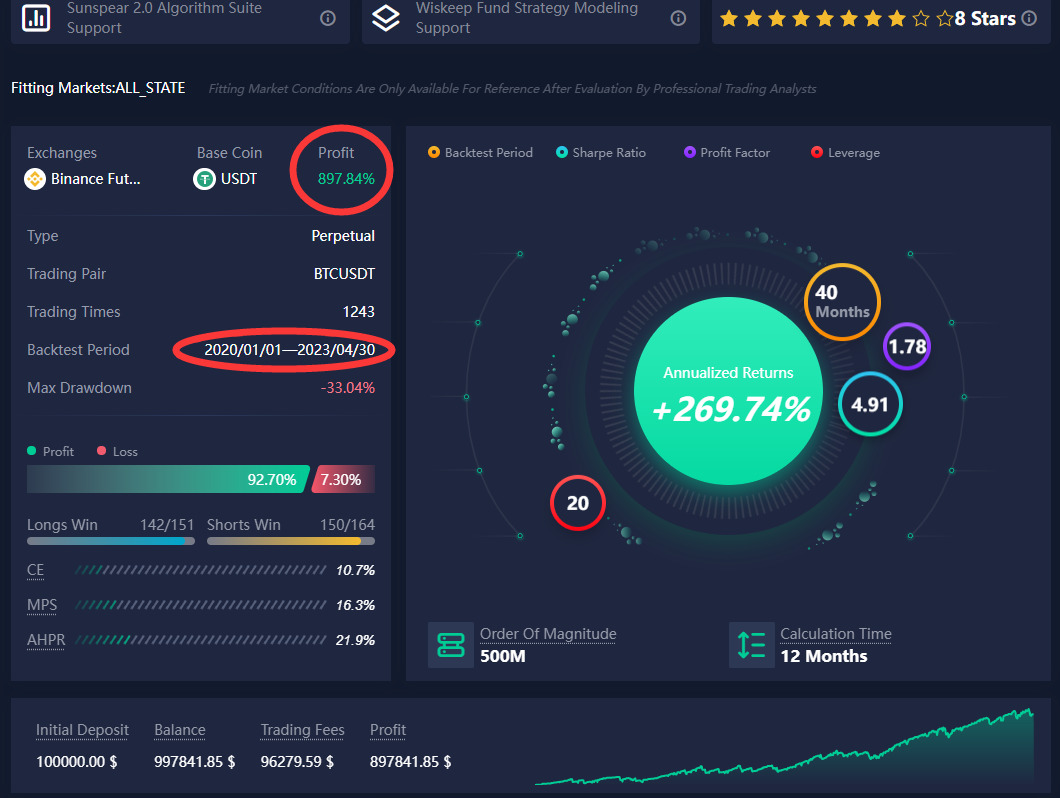 Source: ATPBot40-month backtest profit 879%, max drawdown 33%
Using ATPBot is very simple and requires only three steps. After connecting to a crypto exchange API, the user selects a strategy that suits their needs and enters the investment amount. Finally, they click Execute and wait for the AI ​​trading bot to capture signals and trade on their behalf around the clock.
Unlike many other bots which rely solely on pre-determined parameters set by the trader, ATPBot uses extensively tested and proven strategies and provides very detailed backtest data. Through rigorous analysis of historical data and market analysis, ATPBot constantly adjusts its strategies to minimize risk while maximizing profit.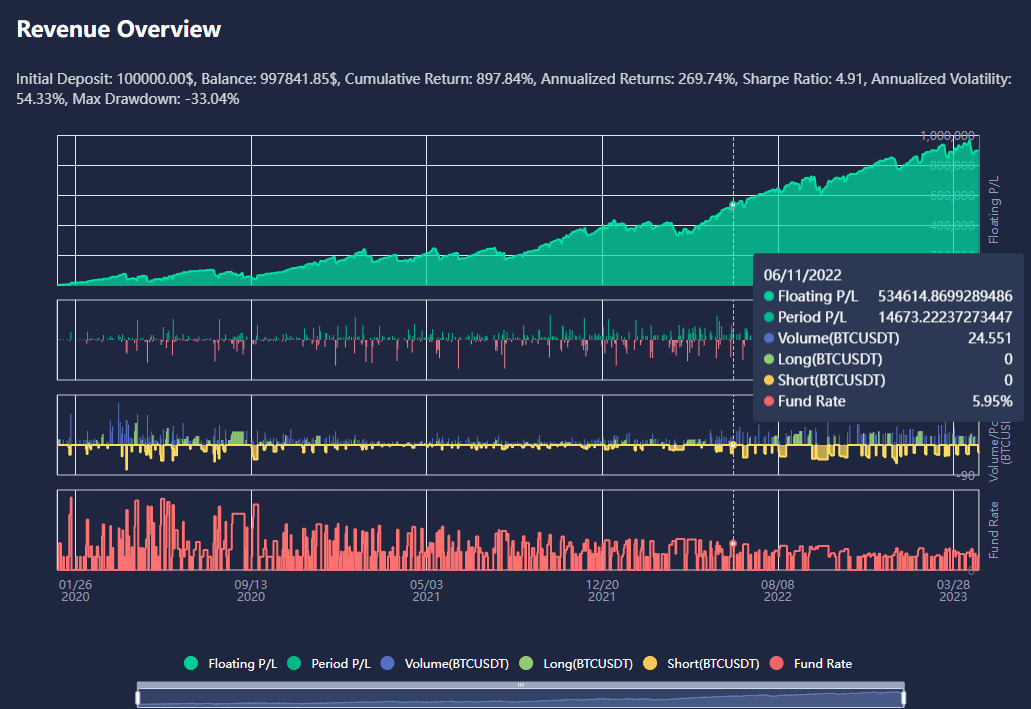 Source: ATPBotno fear of market ups and downs, perfect curve
ATPBot's simple operating system offers a number of advantages. By eliminating the need for manual parameter configuration and backtesting, ATPBot saves traders valuable time. They can spend more time on other aspects of their investment strategy or pursuing other opportunities in the cryptocurrency market.
ATPBot also eliminates the confusion newbie traders may feel about the complexity of automated trading. The simple interface and predefined settings make it easy to understand even for people with limited trading experience. This allows more people to participate in automated trading.
With predefined parameters and extensive historical backtests, ATBot provides users with confidence in their chosen strategies. Traders can be sure that the strategies selected have been rigorously tested and have shown promising results in the past.
Despite the many advantages of automated trading, it is essential that risk is managed effectively, and ATPBot's preset parameters and historical backtesting help users assess the potential risk of each strategy. Traders can protect their investment capital by choosing strategies that match their risk tolerance.
Source: ATPBot. Review the entry and exit time and position for each order
By providing predefined parameters, extensive backtests and a simple process, ATBot simplifies the steps of implementing an automated trading strategy. Traders can save time, reduce complexity, increase confidence, and effectively manage risk with this user-friendly interface.
Traders can register today to open the door to AI quantitative trading and share the benefits of AI technology algorithms with ATPBot.
In addition to its platform functionality, ATPBot also has a professional Discord community consisting of many researchers and quantitative trading practitioners. In this space, users can interact with quantitative trading enthusiasts from all over the world, share experiences and ideas. The community offers professional advice on market trends, market analysis and trading techniques, helping users to progress on the path of quantitative trading.
About ATPBot
ATPBot is a digital currency intelligent quantitative trading bot platform founded in 2021. ATPBot's mission is to become a leader in the field of digital currency trading and to provide efficient, intelligent and reliable quantitative trading solutions to our clients. The ATPBot team is made up of experts in AI algorithms and strategy modeling who provide collective intelligence and advanced machine learning models to drive business growth and success. ATPBot seeks significant capital appreciation through a combination of quantitative methods and artificial intelligence (AI) strategies, and has developed an advanced AI algorithm model that has repeatedly outperformed the market. Going forward, ATPBot will continue to drive technology innovation and industry leadership to provide our customers with more efficient, intelligent and reliable quantitative trading bot solutions.
Disclaimer: There is no offer to sell, no solicitation of an offer to buy, and no recommendation of security or any other product or service in this article. This is not investment advice. Please do your own research.
Media Contact:
Company: ATPBOT
Country: Singapore, Singapore
Email: [email protected]
Website: https://www.atpbot.com