The crypto wallet service provider now facilitates direct crypto purchases through the platform.
MetaMask has taken a big step and brings a whole new feature to the platform to make crypto purchases easier. The feature on the popular crypto wallet and decentralized application (DApp) provider will allow users to purchase cryptocurrencies using fiat currencies. Purchasing digital assets on the platform after the Buy Crypto upgrade feature on Portfolio Dapp would become easier and smoother than before.
With this feature, users can buy multiple major cryptocurrencies directly. There are said to be over 90 different crypto tokens from eight blockchain networks, including Ethereum, Arbitrum, Fantom, Avalanche Contract Chain, and more. And these assets could be purchased via multiple payment methods from credit or debit cards, wire transfers, PayPal, and Automated Clearing House (ACH).
In the past, the browser extension crypto wallet created by the market-leading blockchain technology company Consensys has made efforts to attract more users. MetaMask has formed partnerships with different entities over these years.
Last year, Metamask announced its partnership with payment giant PayPal. This collaboration allowed users of the crypto wallet platform to buy Ethereum (ETH) and exchange the crypto asset using the payment protocol.
The service launched in December 2022 made it easier for users to purchase Ethereum (ETH) and transfer them to MetaMask from PayPal. It just needs a connection from Metamask's mobile app. The transaction can be easily completed after being redirected to the PayPal account.
Metamask reportedly announced its integration with MoonPay, a popular crypto fintech service provider, in March this year. With this integration, Nigeria-based users were then able to make cryptocurrency purchases through wire transfers.
Now, the recent feature offers to buy cryptocurrencies in an easier and cheaper way using traditional payment methods such as cards or bank transfers.
MetaMask users must link portfolios to Portfolio Dapp or can simply opt for the "Buy" option. Users can select their location, a payment method, and the cryptocurrency of their choice on the network of their choice.
Additionally, the feature supports crypto regulations in the region after confirming the user's location. This allows for a more personalized experience each time you make a purchase. After getting the purchase quote, users are redirected to the transaction phase. From there, the circuitous route takes users to its MetaMask wallet, and the process completes its final step.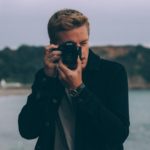 Latest posts by Andrew Smith
(see everything)