Crypto investment products saw inflows of $137 million last week, adding to the impressive inflow of $742 million over the past four weeks. However, the positive sentiment did not trickle down to Ether investments.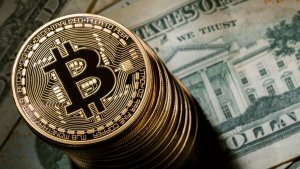 Of this amount, inflows into Bitcoin amounted to $140 million while its assets under management increased by $25.3 billion, according to the CoinShares report.
These recent figures represent the largest slew of inflows since the last quarter of 2021, with North American institutional investors accounting for two-thirds of new investments in the crypto market.
Among all digital assets, Bitcoin-related products were the top inflow target, dominating the weekly tally with a 99% share of total investment.
Meanwhile, short bitcoin investment products saw outflows for the 12th consecutive week, totaling $3.2 million. As a result, the AuM on short-Bitcoin now stands at $138 million, well below the record high of $198 million in April.
Despite Ethereum's recent price surge, the asset failed to capture any new investments and instead saw outflows of $2 million in the past week. This positions Ethereum as the asset with the highest outflows year-to-date, showing less appetite for the second-largest cryptocurrency than bitcoin so far.
Among other altcoins, Solana, Polygon, and Litecoin saw minor inflows of $0.5 million, $0.5 million, and $0.3 million, respectively. According to James Butterfill, Head of Research at CoinShares, this trend suggests that crypto investors are opting for more selective investments.
Breaking down the latest statistics, Coinshares said the aggregate data masks a significant regional polarization of opinion. In particular, the majority of admissions were concentrated in North America, with the United States and Canada receiving admissions of $109 million and $28 million, respectively. Europe, on the other hand, saw minor outflows, with the exception of minor inflows to Switzerland.
Trading volumes for digital asset investment products remain well above the annual average of $1.4 billion, hitting $2.3 billion the previous week. These volumes currently constitute a larger proportion of total crypto volumes, representing 11% compared to the average of 2%.
CoinShares is the largest digital asset investment company in Europe. The company reported combined first quarter revenue of £9.4m, down 48% from £18m in the first quarter of 2022. Additionally, the figure was down 35% from £14.5m in the fourth quarter of 2022. Earnings and other income also halved to £5.9m from £11.2m a year earlier.