With the emergence of new technologies like blockchain and decentralized finance (DeFi), many companies are getting into the crypto-verse for the benefit of their customers. Tenset, a unique blockchain-based project, aims to utilize these technologies and acts as a bridge between cryptocurrency and the traditional stock market. The platform works to accelerate the integration of crypto into existing funding models and offers new solutions to market volatility.
Tenset (10SET) and its unique features
Tenset is quite an innovative project built on the Ethereum blockchain aspiring to connect the traditional market and the cryptocurrency market. It was launched by current CEO Jonasz Miara and a team of others in 2021.
This emerging project aims to accelerate the adoption of crypto and blockchain techniques by the financial sector. By sharing the benefits of these technologies with well-established traditional financial firms (e.g. Visa, Oracle), Tenset plans to introduce conventional asset investing to the crypto space.
According to Tenset, while the crypto market is full of potential, the traditional market also offers security and therefore should not be overlooked. Therefore, it strives to profit from investing in both crypto projects and traditional stocks.
10SET is the native utility token of the Tenset platform. According to its official whitepaper, the Tenset project claims to be "the world's first deflationary token that combines dividend-paying stocks with cryptocurrency projects." This deflationary token offers its holders more profits over time. Additionally, 10SET token holders have the opportunity to vote for deep changes and decisions of the Tenset platform.
Tenset's ecosystem consists of various services including a world-class launchpad, gaming system, airdrops, NFT marketplaces, and blockchain solutions that are powered by this deflationary token.
How does Tenset (10SET) work?
The team designed Tenset as an initiative that will provide its consumers with tangible benefits when they include 10SET tokens in their crypto wallet. By simply keeping the token in their wallet, investors can reap the bonuses and profit from them themselves. The operation of the 10SET token involves three main steps:
In the world of crypto, staking generally means that users lock their coins onto a platform in exchange for rewards. However, with 10SET, investors do not need to lock or freeze their assets in special wallets.
The Tenset platform uses Reflex Finance (RFI) technology where smart contracts charge users a 2% fee on each transaction. Approximately 1% of this charge will be automatically distributed to 10SET token holders while the rest of the 1% will be burned or withdrawn from circulation. This burning mechanism increases token scarcity, benefits holders, and incentivizes HODLing.
As mentioned above, the 10SET token is deflationary, i.e. supply decreases over time to increase its value. The smart contract designed by the Tenset team achieves this by adding a 2% transaction fee on each transaction and dividing it, thus reducing the number of 10SETS in circulation.
Each 10SET token is backed by cryptocurrencies or stock exchanges and generates passive income through staking or lending. Profits from this are then used to buy back 10SET tokens from the exchanges, which are then burned to create deflation.
Tenset is also an ETF 2.0 provider, meaning it works by reinvesting the funds it acquires from its investors into crypto projects and traditional stocks. For example, it will buy the stocks of companies such as Coca-Cola and AT&T, while also investing in crypto platforms such as Polkadot and Bitcoin.
By launching the network and selecting the assets to generate passive income, the Tenset team has already completed the first and second phases of the project. The third and current phase of the project is to establish a full bridge with traditional finance and the stock market. The final mission of the Tenset project is to integrate and blend technical news from the crypto world with the stock market.
It remains to be seen whether this platform will be successful in the long term or face obstacles from government regulations. However, its profound potential to bring sound principles and interesting tools to the crypto space deserves special attention.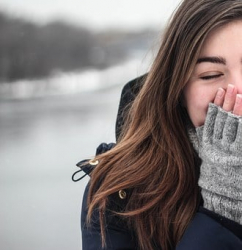 Latest posts from Nancy J. Allen
(see everything)